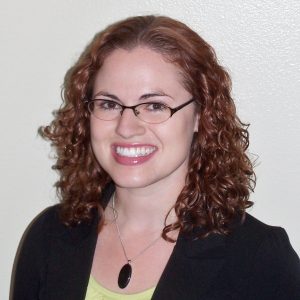 Instructional Assistant Professor of Religion
Areas: American Religions, Gender Studies, Christianity
Bryant Hall 025 | 662.915.7020 | slominsk@olemiss.edu
Ph.D., University of California, Santa Barbara
PROFESSIONAL BACKGROUND
Kristy L. Slominski is a historian of American religion and sexuality and Christian traditions. She received her Ph.D. in Religious Studies in March 2015 from the University of California, Santa Barbara, where she also completed a Feminist Studies Doctoral Emphasis and a Certificate in College and University Teaching. She was nationally elected by the membership of the American Academy of Religion to serve on the Board of Directors from January 2014 to December 2015 as its Student Director. From 2015-2016, she was a Visiting Lecturer in Religious Studies at Georgia State University. In Fall 2016, she will begin as an Instructional Assistant Professor of American Religion at the University of Mississippi.
A full list of Slominski's publications can be found here.