Careers and Alumni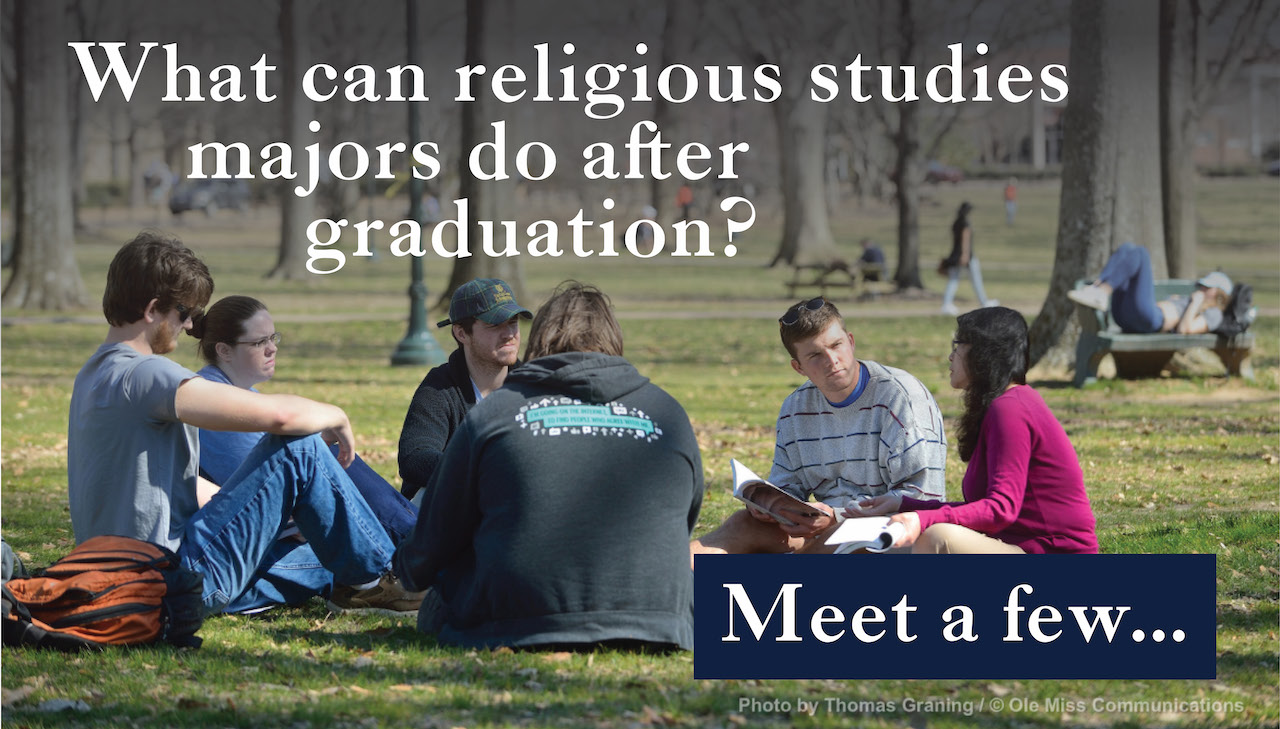 Religious Studies Careers
A liberal arts education empowers and prepares students to deal with complexity and change through a broad knowledge of the world. They gain key skills in communication, problem-solving, and working with a diverse group of people.
Religious studies minors learn about the diverse cultures of our increasingly connected world. All major cultures continue to be influenced by religious traditions and ideas, and citizens need to make well-informed judgments about the cultural forces shaping global events.
Offered from the Department of Philosophy and Religion, religious studies is the non-sectarian, academic study of religion. Students learn to understand sympathetically yet critically the world's religions, and to explore the phenomenon of religion itself as a prominent component of human life and culture. Religious studies minors cultivate many skills that serve them well in any career, such as critical thinking, textual analysis, debating skills, curiosity, open-mindedness, ethics, decision making, and understanding other cultures and ways of life.
Related careers include law, STEM, government and military, higher education, business and finance, and community and non-profit.
Our graduates are …
Faculty, Alabama-Birmingham, Cal State-Long Beach, Wesley College, MS State, Miami-Dade
Law Faculty, University of Texas, Lewis & Clark
President, South Coast Oil Corp
Senior Strategist, The Library.Link Network
VP, U.S. Bank Wealth Management
Broker, Gaines Real Estate Co
Computer Systems Researcher, Department of Defense
Colonel, U.S. Air Force
Pastor, Mount Helm Baptist Church
Global Physician, Baylor College of Medicine International Pediatric Aids Initiative