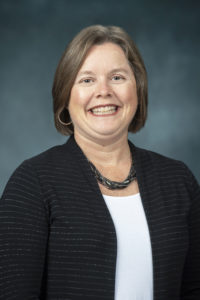 Associate Professor of Religion
CONTACT INFORMATION
Office:   022 Bryant Hall
Phone:  662.915.1702
email:  smoses@olemiss.edu
PROFESSIONAL BACKGROUND
Ph.D., Boston College
M.Div., Harvard Divinity School
TEACHING AND COURSES OFFERED
REL 101 Introduction to Religion
REL 363 Religion and Aging
REL 368 Feminism, Women, and Religion
REL 380 Community-Based Internship
REL 387 Religious Ethics: Issues and Methods
REL 388 Religion, Illness, and Healing
2013 Cora Lee Graham Award for Outstanding Teaching of Freshmen
RESEARCH
Areas of Specialization: Religious and Medical Ethics; Contemporary Religious Thought
Publications
Ethics and the Elderly: The Challenge of Long-Term Care (Maryknoll, NY: Orbis Books, 2015).
"The ethics of 'recognition': Rowan Williams's approach to moral discernment in the Christian community."  Journal of the Society of Christian Ethics, Vol. 35, Issue 1 (Spring/Summer 2015).
Moses, Sarah. "'Keeping the Heart': Natural Affection in Joseph Butler's Approach to Virtue." Journal of Religious Ethics 37.4 (December 2009): 613-629.
Cahill, Lisa Sowle, & Moses, Sarah. "Aging, genetics, and social justice." Aging, Biotechnology, & the Future. Eds. C.Y. Read, R. C. Green, & M. A. Smyer. Baltimore: The Johns Hopkins University Press, 2008. 216-231.